Reflexology
Reflexology is a complementary therapy in which pressure is applied to specific points on the feet and hands in order to rebalance the body. In Chinese medicine, it is believed that different body parts correspond with different pressure points on the feet and hands. Reflexologists use maps of these points in the feet and hands to determine where they should apply pressure. Reflexologists believe that applying pressure to these parts offers a range of health benefits.
In traditional Chinese medicine reflexology works on the belief qi (chi) flows through each person and when a person is stressed, their body blocks the qi. This causes an imbalance in the body that can lead to illness. Reflexology treatment aims to keep the qi flowing through the body, keeping it balanced and disease free. They believe their touch sends energy flowing through a person's body until it reaches the area in need of healing.
Others believe that a reflexologist's touch may help to calm the central nervous system, promoting relaxation and other benefits just like any form of massage. Some believe that reflexology can reduce pain through calming touch, which may help to improve someone's mood and reduce stress.
Reflexology has been linked, albeit not scientifically, to many potential benefits. These include a reduction in stress and anxiety, reduction in pain, better mood and improved general well-being.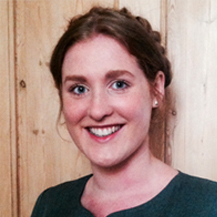 Faye Malone (Feet up with Faye)
Therapy Services Offered:
• Massage
• Reflexology
About Therapist
Faye has been working within the beauty industry for 7 years and ia qualified with a BTEC National Diploma in Beauty Therapy in 2010. In 2015 I qualified with an ITEC in Reflexology and qualified in Pregnancy Massage. Later in 2016 I achieved a qualification in Lomi Lomi Massage.
Treating someone 'holistically' involves treating the whole person- mind, body and soul. If this is something that is of interest to you, then I would like to invite you to put your 'Feet Up with Faye.'
Contact Therapist
📱 07960 418655
✉️  contact@feetupwithfaye.co.uk
🌐  www.feetupwithfaye.co.uk
Visit Therapist Website