Physiotherapy
A physiotherapist will consider the body as a whole, rather than just focusing on an individual aspect of injury. Physiotherapy aims to restore movement and therefore restoring function. It is used for in many different conditions from generalised pain, injury, disability and following surgery. Anyone can have physiotherapy whether you are injured or just need advice.
A physiotherapist may involve a number of different treatment methods and preventative approaches depending on the specific problems you are experiencing. This may include:
Education and advice
General advice about things that can affect your daily lives, such as posture and correct lifting or carrying techniques to help prevent injury.
Tailored exercise
Exercises may be recommended to improve your general health and mobility, and to strengthen specific parts of your body.
Manual therapy
The physiotherapist may use their hands to manipulate, mobilise and massage the body's tissues. This will help relieve pain and stiffness, promote relaxation and encourage better movement of the body.
The key thing about physiotherapy is that it's personal to you as an individual. Every person's body is different, so the treatment will be tailored to your own needs and goals.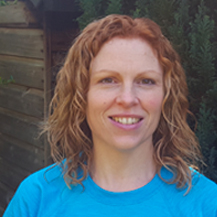 Samantha Hylton (Bodycore Physio)
Therapy Services Offered:
• Physiotherapy
About Therapist
Sam graduated with a BSc(HONS) in Physiotherapy in 1999 and initially worked for the NHS for 3 years before moving to a private hospital in Bolton. She soon moved into private practice and provided Physiotherapy for two rugby teams and taught Pilates through her training with the APPI (Australian Physiotherapy and Pilates Institute).
In 2008 she emigrated to New Zealand, where she also worked in private practice and continued her Pilates training with local running clubs. She has been teaching Pilates for a variety of clients, from the sporting individual to those recovering from back injuries since. She is also trained in dry needling acupuncture, which can be very beneficial in reducing painful symptoms.
Despite her love for New Zealand she decided to return to the UK in 2016. Sam is now based at the Wessex Health Network, treating clients in clinic as well as teaching Pilates and HIT in the studio. She also teaches Pilates at Highcliffe Castle on Monday mornings.
Contact Therapist
📱 01202 474477
✉️  sam@bodycorephysio.co.uk
🌐  www.bodycorephysio.co.uk
Visit Therapist Website