Physiotherapy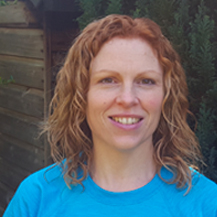 Samantha Hylton (Bodycore Physio)
Therapy Services Offered:
• Physiotherapy
About Therapist
I graduated from Coventry University in 1999 with a BSc(HONS) in Physiotherapy and started my career in the NHS. This is where I discovered my love of musculoskeletal injuries. I soon specialised in this field and worked within the orthopaedic and musculoskeletal setting.
After a few years, I began working in private clinics and gained experience in sports Physio whilst being pitch-side for local rugby teams. Emigrating to New Zealand in 2008 gave me invaluable experience in the private musculoskeletal clinic where I treated the general population with aches/pains and injuries, as well as the sports person in predominantly rugby and netball.
On moving back to the UK in 2018, now with two young children, I had the amazing opportunity to start my own Physiotherapy clinic which I have since grown and loved to develop. I love working with the Christchurch community and helping people with varying conditions from knee to shoulder to spinal problems, as well as sporting injuries.
I am also trained to teach Pilates through the APPI (Australian Physio and Pilates Institute). I am very passionate about teaching this in clinic to people who have been struggling with back injuries to help prevent further recurrences. I also love teaching my classes twice a week at the Burton Community Centre near Christchurch.
Personally, I am a very keen runner and have recently embarked on triathlon and open water swimming which I absolutely love. I am always looking for a big challenge each year which has led me to two Half Ironman triathlons and am currently working on my swimming to enter some long distance open water swimming events.
Contact Therapist
📱 01202 474477
📱 07399 927248
✉️  sam@bodycorephysio.co.uk
🌐  www.bodycorephysio.co.uk
Visit Therapist Website