Deep Tissue Massage
Deep tissue massage offers both physical and psychological benefits. Some massage therapies focus on relaxation. Deep tissue massage is like Swedish massage, but the deeper pressure aims to find areas of chronic muscle tension.
A deep tissue massage therapist uses various techniques which help reduce this muscle tension and break up scar tissue that forms following injury. The treatment may also promote faster healing by increasing blood flow and reducing inflammation.
Although deep tissue massage aims to reduce muscle pain and improve stiffness, it can also still help you relax mentally.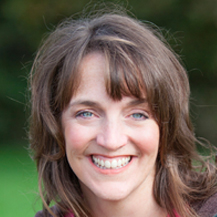 Samantha Harris
Therapy Services Offered:
• Massage
• Deep Tissue Massage
About Therapist
Samantha is a fully qualified Massage Therapist with 17 years experience in her field offering holistic massage, Indian head massage and deep tissues massages to her clients.
Sam holds Personal Training/Sports Therapy qualification and previously managed a Rehabilitation gym, for clients with long term back and neck problems. Therefore alongside the massage therapy treatment she may also offer advice on exercises/ stretches that may be beneficial to you. Sam also offers pregnancy massage.
Sam has held her private clinic at Wessex Health Network for the past 4 years and is available to offer treatments on Tuesday and Thursday from 9:45 – 2pm.